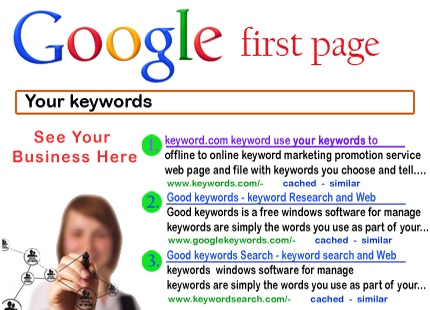 29 Dec

The Four C's of Internet Marketing

To be effective at Internet Marketing takes a lot of work. There are plenty of shortcuts one can take to show a quick rise in search engine rankings, but those are typically unethical and may get you banned from search engine rankings (for good).

The best way to achieve high search engine rankings, get lots of traffic to your website and convert prospective customers into paying customers is to approach Internet marketing in a structured, cerebral manner.

The following four C's represent the methods that have brought me consistent success in Internet marketing campaigns, whether it is in the healthcare field, Retail, wholesale, service industries, etc.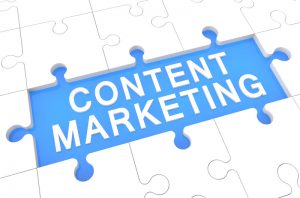 Consistency. It is very difficult to achieve significant success with Internet marketing by putting a lot of effort into it one day every few months. To achieve the most success with obtaining customers online, consistent effort put in each week is the best method to produce the outcomes desired.
What this entails is setting aside a couple hours a few days a week at least to properly produce and publish the necessary content through the various mediums such as your blog, article directories, press releases, videos etc. There's nothing wrong with outsourcing these efforts if your time is better spent running the business as opposed to performing these tasks.
The various search engines love to see consistent content being published to promote a website.
Content Creation. The crux of any effective online marketing campaign is quality content, and lots of it. As An owner of a medical or dental practice or any business, you are an expert in the products and or services that you provide. Therefore, it is within your brainpower to produce content applicable to your industry.
If you are a plastic surgeon, you can produce content about various procedures or considerations of which procedures to undergo for someone who is postpartum or wants a breast augmentation, et cetera. If you run a cosmetic dental practice, you can discuss the best options for crooked or chipped teeth, teeth whitening, veneers, crowns, et cetera.
The point is, prospective customers are online looking for the products and services that you sell. The more content that you create about those products and services, the higher the likelihood of that prospect running across one of your creations. In line with number one, the best efforts are to create content on a consistent basis every week and to publish it in numerous places. With limited time in a person's schedule, it may be best for you to outsource this content creation to a capable third-party.
Get Crafty. At a certain point in time, you may feel that you have exhausted all of your abilities to produce content. However, this will be far from the case when you get crafty with your efforts. It is not very difficult to repurpose content in such a way that it is not duplicate content, but original and fresh content created as an offshoot of a previous topic.
Here's an example of what I mean. You might produce an article about the various pain management injections available for spondylarthritis. This may include a discussion of three different types of injections with their indications, benefits and risks.
Then what you can do for a future article is to turn around and title an article, Four ways to avoid surgery for spinal arthritis, and then write about those methods which will undoubtedly include some injections. The point here is that the articles can include some of the same types of content as previous, but with a slight twist on them to approach it from a different overall angle.
Cross Marketing. This is a term that I made up that is analogous to cross training. What is meant is that in the same vein that you would train with running, swimming, weight training and more, the best methods of Internet marketing are to publish your content through different marketing mediums.
This includes blogging, extra articles, press releases, videos, social media and more. Anytime there is a potential medium to place content that gets recognized by the search engines and possibly noticed by potential customers, then it should be considered for trying it out.
Keep in mind that you do not want to place any duplicate content on the mediums, which is why you need to produce a lot of content so it can be placed fresh and unique on these various mediums.
With these four C's of online marketing, success is achievable over time and it will be lasting and not fleeting. Effective organic results occur with using these 4 C's in a marathon type fashion, as opposed to a sprint.
Having said that, it is important to understand whether or not you or someone in your company has the time to devote to an effective campaign. It may in fact be best to have someone external to your company manage the overall campaign with your role then being to make sure that the content produced is up to your standards.
Save